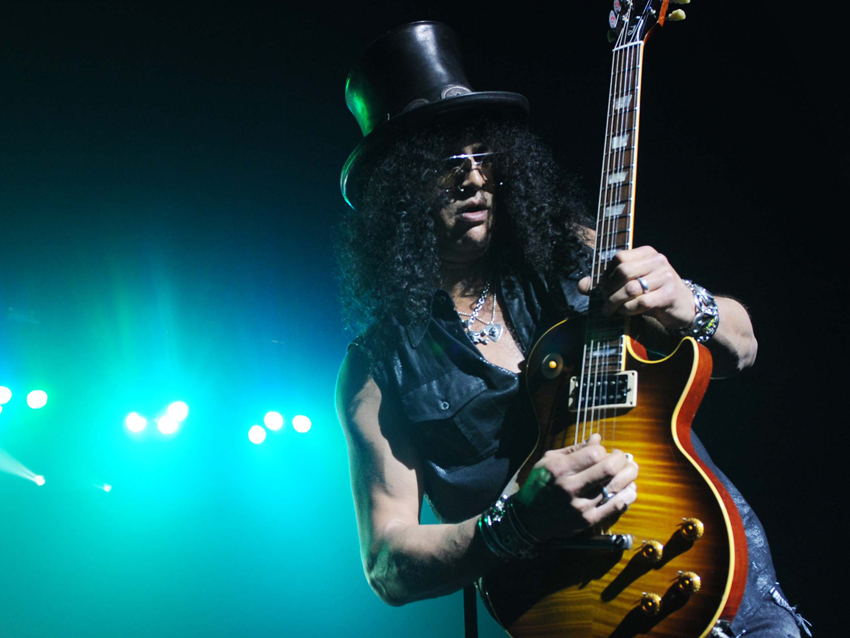 How would you feel about Glee doing a Guns N' Roses song or themed episode?
Actually, we got asked about that once already but it got turned down. In the current climate of what's going on in entertainment these days, I try to be more optimistic than negative because it's really easy to get negative about it, but I draw the line at Glee. Glee is worse than Greaseand Grease is bad enough…. When Grease came out I was like, "Oh, c'mon, give me a break." Actually, I look at Grease now and think: Between High School Musical and Glee,Grease was a brilliant work of art.
What's the timeline for making a decision on the new singer for Velvet Revolver?
There's a short list of people we're looking at right now but we haven't made any decisions…. A decision will be made one way or another I would imagine in the coming weeks.

How many people have you narrowed it down to?
There's a couple people and I can't tell you who they are but they're all good. Pretty much everybody has been really, really good. It's just trying to find the right fit and the right style, and somebody who just gets it.

Are there names we know?
There's one guy that's definitely pretty well-known.